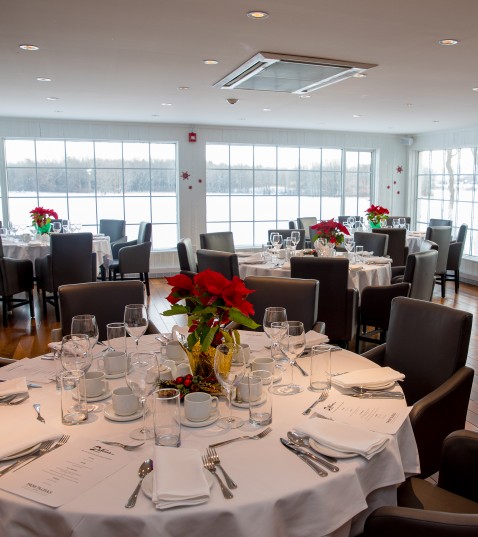 Whether for a small committee, or to gather your team to celebrate the festivals of end of the year, we offer packages including rooms or not, in which, it will make this evening a successful party.
Thanking those who work tirelessly throughout the year.
Reception halls available for 16 to 70 guests.
Rooms and suites available (21 rooms), preferential rates.
Thematic Christmas menu starting at $55.
Christmas decoration.
Dance floor, free of charge.