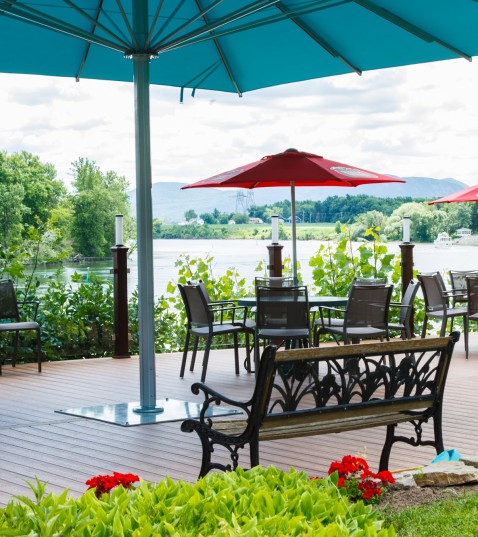 SERVICES AND ADVANTAGE
Your dream wedding at the water's edge, in a bucolic rustic landscape... The place inspires softness and poetry: the idyllic setting for a wonderful Souvenir. We are THE reference for your wedding on the south shore.
Several rooms are at your disposal to organize your reception.
Come meet our sales team to determine which one suits you.
Offered free of charge for your wedding;
Dedicated waterfront terrace for your cocktails
Flower gardens for your pictures
Premium service supervised by a qualified staff
Dancing floor
Assistance coordinating your day for all stages
List of suppliers (flowers, DJ, photos,...) to facilitate
Alternative menu for dietary restrictions
Reserved blocked room with special rate
Available with added ($):
Chapel for your ceremony
Rental equipment specific
Come visit the site, let us guide you...
You will fall in love, guaranteed!
118,101,110,116,101,115,64,108,101,115,116,114,111,105,115,116,105,108,108,101,117,108,115,46,99,111,109|118,101,110,116,101,115,64,108,101,115,116,114,111,105,115,116,105,108,108,101,117,108,115,46,99,111,109,60,47,97,62|Courriel via www.lestroistilleuls.com|